Frequently Asked Questions
What to Bring and What Venture Provides
Please bring your own personal toiletries
You may also like to bring food, a flashlight, toiletries, insect repellant, swim suit, comfortable shoes, slippers for the lodge
Food - We do not provide meals. You may use our kitchen for self service or hire a caterer to serve your group. We have more information on caterers and would be happy to give you some companies that we work with on a regular basis.
Firewood - Venture provides one bundle of firewood per group. Additional firewood may be available from Venture. If not, firewood can be ordered from Phipps Ranch, 650 879-0787.
Linens - Venture provides towels, sheets and pillowcases, pillows and blankets
The Lodge is centrally heated
Guidelines for Guests
A few simple guidelines help us keep our rates reasonable and the retreat center clean and in good condition.
No pets. Wildlife is abundant at Venture Retreat. Bobcats, coyote, deer, raccoons and over 100 species of birds have all been observed within sight of the lodge. For the protection of both wildlife and your pets, as well as out of consideration for other guests, no pets are allowed at the center.
Do not pick plants inside the pool fence. All plants inside the pool fence should be left intact for the enjoyment of others.
Guests are responsible for the following prior to check-out:
Cleaning the kitchen (all dishes are cleaned and put back to their original places, remove all food from fridge, all counter tops and surfaces cleaned, sweep the floor, all appliances put back to their original homes).
Returning all furniture and interior decorations to their original positions
Picking up trash, both inside and outside, and placing it in receptacles in the kitchen or in garbage bags that should be left in the utility room adjacent to the kitchen. Do not leave trash outdoors
Place used towels, sheets and pillowcases on top of the washing machine
Groups will be charged for materials and staff time at the rate of $20 per hour for the time required to return the facility to the condition in which you found it with the exception of vacuuming the rugs and mopping the floors, which Venture staff is responsible for.
Privacy is very important to all groups who come to Venture Retreat Center. To visit the Retreat Center, please contact us to make an appointment for a site visit.
Local Information
Pescadero, California is a charming tiny coastal town. It's the perfect place to unwind and connect with nature, and explore a few cute local shops and restaurants.
Venture Retreat Links of Interest
Here are some links to local information and places to go while you are visiting Venture Retreat Center. This list is regularly updated, so please visit often...and if you have a link you would like to see added.
Butano State Park
Just next-door to Venture Retreat Center! The Butano Fire Road trailhead is just a 15 minute walk from Venture (at the turnout on Cloverdale road after Canyon Rd.), or drive to the park main entrance in just 5 minutes. Park Map and Information.
Año Nuevo State Reserve
About fifteen minutes south of Venture Retreat, Año Nuevo has a beautiful beach and hiking, and is a breeding site and nursery for northern elephant seals and California sea lions.
Duartes Tavern
This historic family-owned Pescadero tavern has good food, a comfortable bar and a relaxed local atmosphere. Open for breakfast, lunch, and dinner.
Downtown Local Coffee Shop
Grab a delicious cup of coffee and enjoy the eclectic assortment of vintage items for sale.
Mercado y Taqueria de Amigos
This small town gas station also serves up delicious mexican food! Open for lunch and dinner, but if you're lucky you can order a breakfast burrito off the secret menu.
Arcangeli Grocery Co./ Norm's Market
This family owned bakery, deli, and grocery is known for their delicious artichoke bread. Don't miss out on the sweet treats, sandwiches, and house-made sauces, spreads, and dressings.
Highway 1 Brewing Company
Just 10 minutes from Venture, a comfortable coastal brewery serving lunch and dinner with an ocean view.
Pigeon Point Lighthouse Hostel
Simple hostel with bunk beds under the picturesque Pigeon Point Lighthouse.
South Coast Community
This community website contains listings of local businesses, parks and community organizations.
Other Links of Interest
Retreat Centers & Conference Centers Directory
All About Retreats is a portal for the Retreat Center business.
Esalen Institute
The founding Center of the "human potential movement" and currently hosting many Retreats, Workshops, Seminars and Internships.
Pescadero history
Venture Retreat is nestled in an area rich with history. Pescadero's heyday occurred over a century ago, when excellent trout fishing helped establish it as a booming seaside resort in the 1890s.
Among Pescadero's historical trivia:
• The first frame house was erected in town in 1851;
• A one-ton cheese was donated by the Steele family to the Sanitary Commission during the Civil War;
• General store owner J.C. Williamson provided generous interest-free loans;
• And the Duarte family tavern was destroyed by fire in the 1920s, but the original bar was saved. It can be seen in the modern-day Duarte's Tavern, still family-owned, generations later.
A century ago, visitors who braved the grueling mountain stage crossing to Pescadero found vine-covered lodgings in Sarah Swanton's hotel and happy "gem" hunting at Pebble Beach. Today, after a more comfortable car crossing, visitors can still find quaint cottages along Pescadero's main streets and gems in the form of U-pick berries at Phipp's Ranch.
Visitors can also see the oldest surviving Protestant church on the Peninsula. Built in 1867 in the classical revival style, the Pescadero Community Church was declared a state historical landmark in 1984.
The area surrounding Pescadero has been preserved because of the hills, creeks and parks that separate it from the busy South Bay and San Francisco neighborhoods.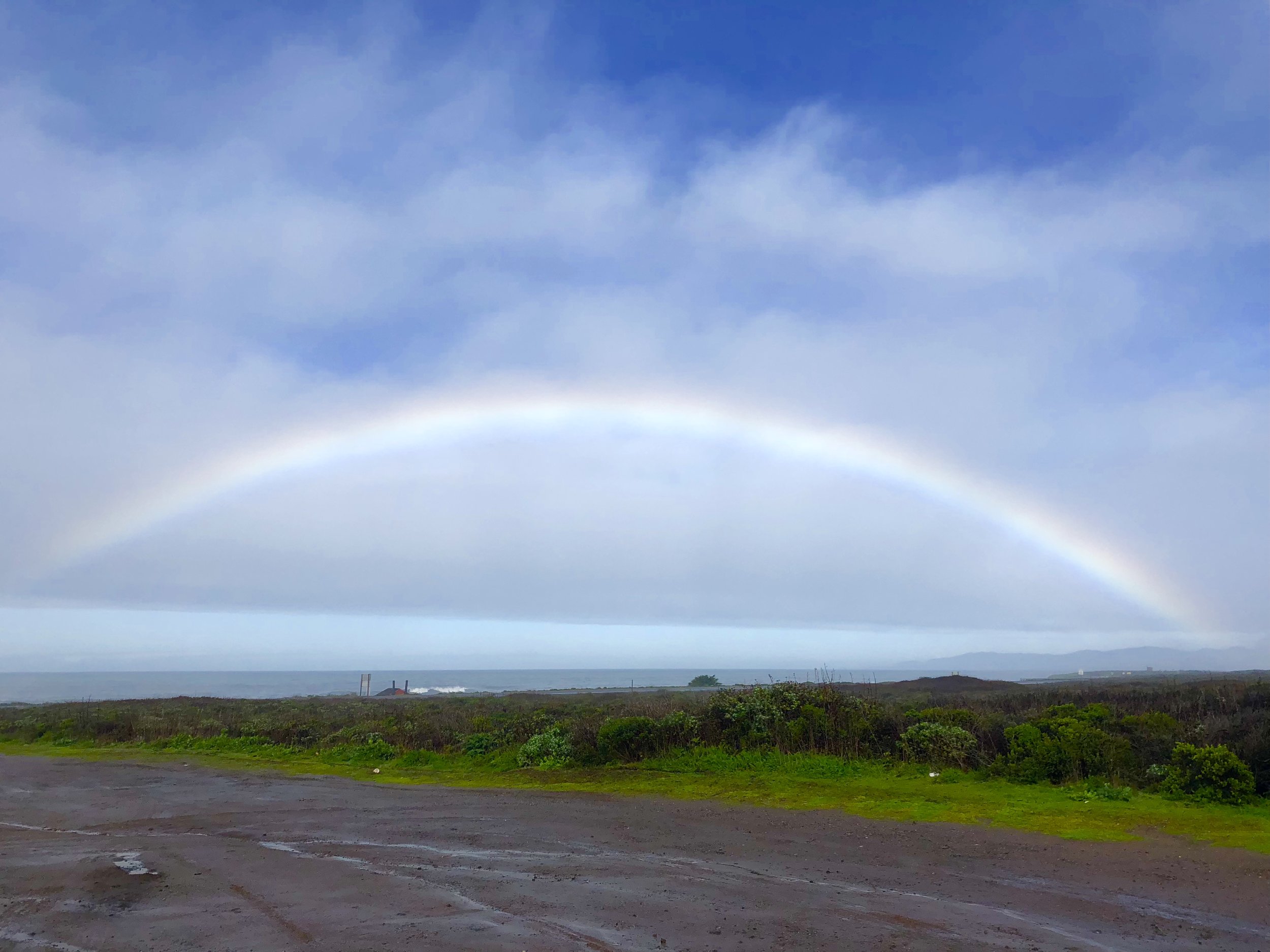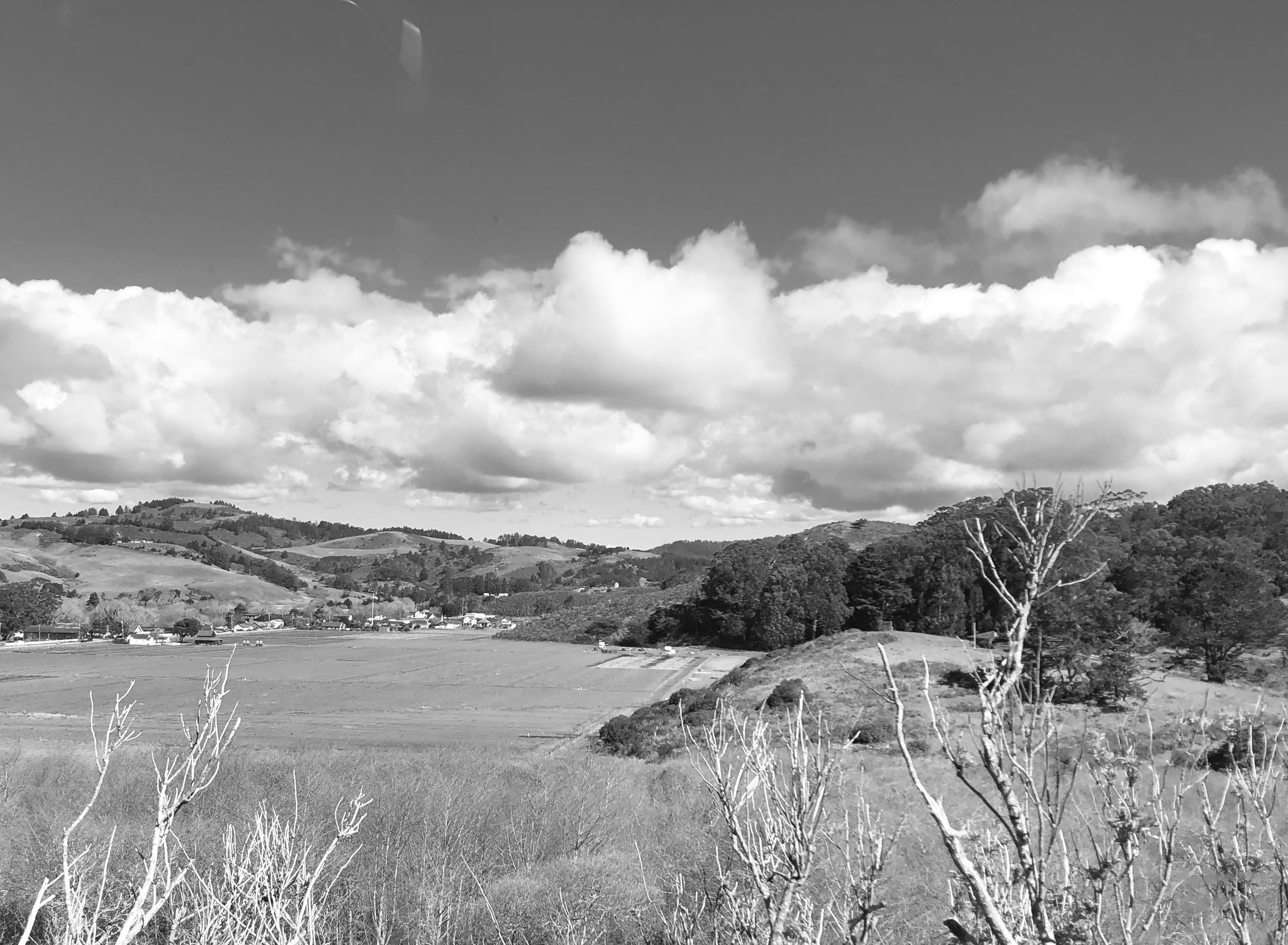 Photos Courtesy of Elena Betts